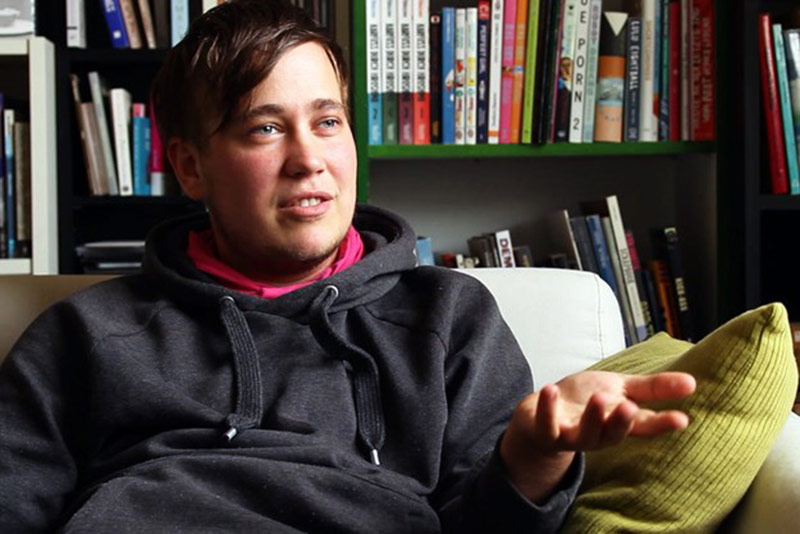 WTF – Female to What The Fuck
di
Cordula Thym
e
Katharina Lampert
(Austria, 2015), 92', v.o. tedesco,
 sott. italiano e inglese
Le registe ritraggono, in modo disarmante, aperto e spesso divertente, sei persone che per motivi diversi assumono un'identità transgender e la vivono in modi diversi.
FtWTF affronta il tema della "trasgressione di genere gender" transgression, seguendo il passaggio da uno specifico punto di partenza (femminile/donna) ad un genere aperto e in mutamento ("what the fuck").
WTF – Female to What The Fuck
by
Cordula Thym
and
Katharina Lampert
(Austria, 2015), 92', v.o. german,
 sub. english and italian
The documentary FtWTF is a precise encounter with the theme of gender transgression, whereby the gender border is crossed in the same direction each time: from a specific starting point (female/woman) to a temporarily open end point ("what the fuck"). The filmmakers portray six people who for different reasons take on a transgender identity and live it out in different and changing ways.
In talks that are serious yet nonetheless not anxious, which draw us in, the protagonists confront the conditions, consequences, and sometimes also bizarre circumstances of their decision. The way they do so is disarmingly open and often humorous, in a manner that is amazing to see. Due to the gorgeous images, deep insights into gender construction and sexuality are communicated with ease; and the protagonists´ obvious trust in the film project can be attributed to the directors´ impressive expertise.
In programmazione
Lunedì 14 novembre 2016 ore 17:30